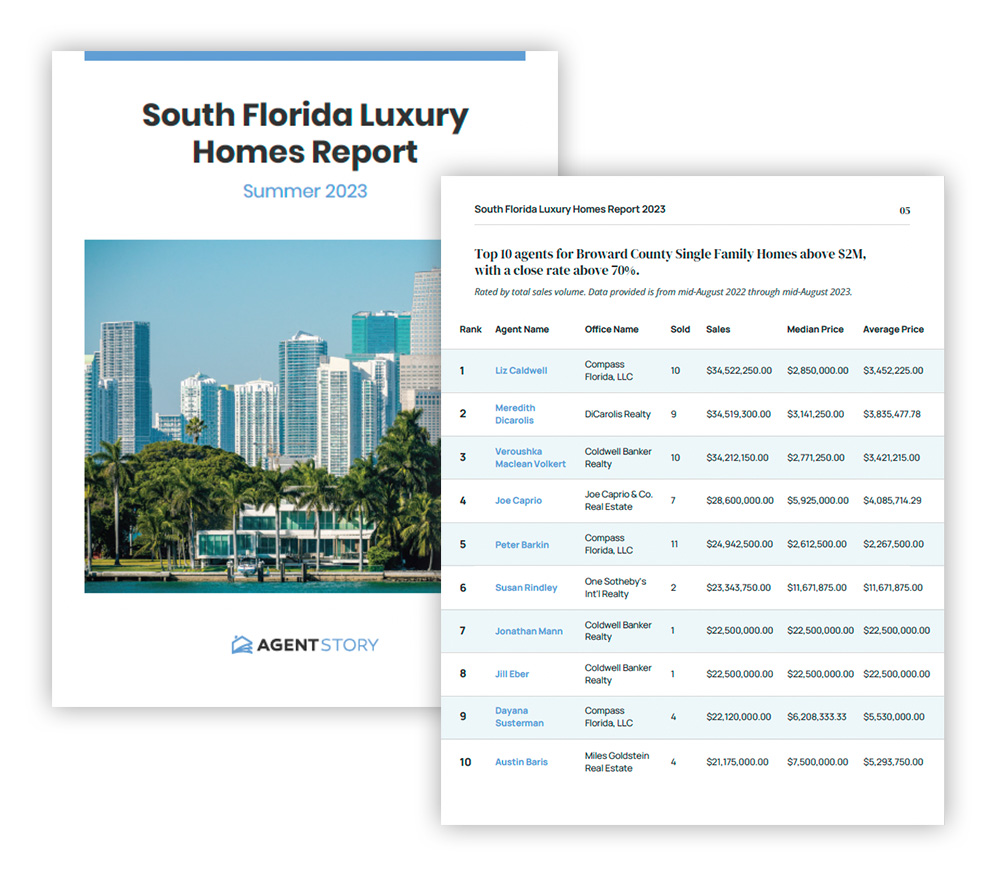 This South Florida real estate report focuses on the sales of homes and condos that are $2 Million and above, for the counties of Miami-Dade, Broward & Palm Beach.
Our analysis compares sales trends of July 2022 versus July 2023 to understand home the
luxury residential market has changed over the last year. Whenever possible, we include key
summaries and graphs so the data is easier to grasp.
In conjunction with the sales information, we also included the top 10 listing agents (and their
respective offices) for each county and property type. Top agents are scored by number of
homes or condos sold, with the condition that the agent has a close rate above 70%. Close rate is the ratio of sales compared to the number of listings. The data on agents is from mid August 2022 through mid August 2023, so what you are reading is fresh intel! For your convenience, we also feature a hyperlink to the AgentStory profile page for each top agent should you be interested in exploring further.
Finally, the report provides insights to the overall state of the real estate agent for each county, which AgentStory.com refers to as active agents. Active agents correspond to the number of agents who participated in a real estate transaction during the given time period.
In the coming months, we hope to publish similar reports for other counties and States.